Air Compressor Parts, Tools, and Accessories
Select a vehicle for exact fit parts
Select New Vehicle
Choose Pickup Store
Pickup Item(s):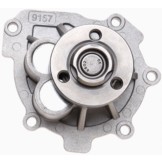 Product Line :
Maxcraft Tools
Pickup in Store not currently available.
Why?
We apologize that this item is not available for pickup in store at this time. However, this item may be purchased online to be shipped to home or may be purchased in person by visiting a NAPA store. If the item is not in stock at your local store, then your store associates can order the item for you. We apologize for the inconvenience. Thank you for shopping at NAPA!

Some parts can be recycled or remanufactured for future sale. These parts have a core price that is used as a form of deposit on the portion of the part that can be remanufactured.
Prices may vary from store to store and online
NAPA is not responsible for the errors or omissions in pricing and quantity. Suppliers of the products listed in this catalog are subject to change at any time. While the individuals and entities responsible for this catalog attempt to provide accurate supplier information, for these reasons and others, the suppliers noted in this catalog may not be the supplier of the product ultimately sold by NAPA Auto Parts stores or distributors of NAPA products.